Facial Balancing at Ocean Drive Med Spa
As we age, we lose components of our face. The fat in our cheeks melts away, the collagen in our skin fails, and even our facial bones shrink. With non-surgical therapy, we can replace these components as they are lost. There are dermal fillers that mimic bone structure and lift; there are also fillers that are soft like jello that fit into tiny cracks in the skin, filling in small wrinkles and everything in between. Emphasizing the significance of Facial Balancing Vero Beach experts at Ocean Drive approach every procedure with the fundamental principles of harmony, balance, and confluence. We understand that it's not about simply correcting every wrinkle, but achieving overall facial balance and natural beauty.
Don't believe me?
Consider this — Joan Rivers was an absolute mainstay of Hollywood for decades. She was, without question, an entertainment standard bearer for generations. She was a beautiful woman who sought to reduce the signs of aging as the years passed.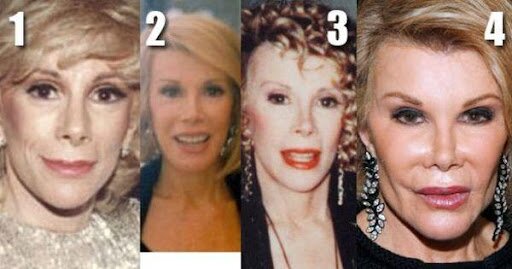 As she aged, however, you can see that she was pushed out of harmony by aggressively treating her wrinkles. When she passed unexpectedly, she had barely a wrinkle on her face. However, from a dermatology standpoint, she was a significant treatment failure.